Paro Festival Journey
This escorted tour takes you to the Paro Festival (or Paro Tsechu), one of the biggest and most important festivals in Bhutan. People travel from all over Bhutan and the world in spring to witness this spectacular festival. Experience a colourful celebration of Bhutanese culture and faith and witness sacred dances and rituals performed by monks and laymen in elaborate costumes. On the last day of their mesmerising performance, the monks display a gigantic thangkha (embroidered painting) inside the Paro Dzong.
As well as the festival, we take you to visit scenic Haa, the quaint capital Thimphu, serene Wangdue Phodrang, and the most famous site in Bhutan - the cliff-hugging Tiger's Nest Monastery near Paro.
The Paro Festival is held in Bhutan's spring, from the end of March to the start of April, when the weather is clear and temperate and the flowers begin to bloom on every hillside.
Don't miss these highlights of Western Bhutan, and the once-in-a-lifetime holiday to experience the colourful Paro Festival, with our Paro Festival tour.
US$2,845*
8 NIGHT tour
DEPARTS: paro, bhutan
Availability: Festival dates are 4-8th April 2020
Minimum group size: 1 person (subject to surcharges)
* Price based on twin-share accommodation. Single-room supplement available for US$45 per night, subject to availability. Please note that groups of two people will also need to pay a two-person supplement.
Find out approximate trip price in your own currency here
TRIP EXCLUSIONS
International airfare to Bhutan. (This can be arranged for you. Please contact us for details)

Stopover hotel if needed

Comprehensive travel insurance. Click here for an insurance quote

Additional activities (e.g. massage, hot stone bath)

Alcoholic or soft drinks

Laundry

Tips for guide or driver
Trip Inclusions
Transport by private mini bus

All meals, mineral water, tea and coffee

8 nights handpicked hotel accommodation

All entrance fees at monasteries and museums

Bhutan daily fee including visa, Bhutan government tourism royalties and local taxes

English-speaking Bhutanese guide
TRIP OVERVIEW
Your journey begins in the beautiful Paro Valley, where you'll stay in a charming Bhutanese-style hotel located on the edge of a forest. Wake up to breathtaking views of Himalayan peaks in your rustic villa. Visit Paro Dzong, the National Museum, and the famous Nyamai Zam Bridge. Spend a day enjoying the spectacular Paro festival - an extraordinary, once-in-a-lifetime experience for an unforgettable Bhutan vacation.
Cross the Cheli La Pass (3,810 metres) to the picturesque Haa Valley, before travelling on to Thimpu, one of the world's smallest capital cities (and the only one in the world without traffic lights!) Enjoy a city walk and visit Tashi Chhoe Dzong. Visit the Memorial Chorten, Buddha Point, Folk Heritage Museum, National Library, and the School of Traditional Arts and Crafts. If there is time, see Bhutan's national animal, the takin, at the Motithang Takin Reserve.
Continue your journey the next day via the scenic Dochu La Pass, which offers stunning panoramic mountain views, to the fertile Punakha Valley. Spend the afternoon at the stunning Punakha festival in the magnificent Punakha Dzong, situated on the confluence of two rivers. This ancient monastery was built in 1637. Punakha served as Bhutan's capital for 300 years, and is the place where the kings of Bhutan have traditionally been crowned.
Return to Paro, where you will visit to Taktshang Monastery (Tiger's Nest), Bhutan's most famous landmark. A hike up through blue pines, passing water-powered prayer wheels, leads you to this most holy site. This ancient monastery clings miraculously to a sheer cliff, rising 1,000 metres from the valley floor. The views are magnificent over the Paro Valley, and the only sounds to be heard are prayer flags blowing in the wind.
DAY 1
Arrive in Paro, Bhutan: You will be met at the airport by your guide and travel to your hotel just outside Paro. Stroll around the town, visit the famous Nyamai Zam Bridge and Kyichu Lhakhang.
Overnight: Paro
Altitude: 2,200 m
DAY 2
Paro: Attend Paro Festival. This is an enormous festival, which hundreds of local people go to in their finest clothes to watch masked dances, religious rituals, and comedic entertainment. It's an absolute must-see!
Overnight: Paro
Altitude: 2,200 m
DAY 3
Haa: Drive to the Haa Valley via the Cheli La Pass at 3,810 metres. Visit the White temple and stroll through the rural township.
Driving time: 3 hrs
Overnight: Haa
Altitude: 3,056 m
DAY 4
Haa: Day hike in the picturesque Haa Valley.
Overnight: Haa
Altitude: 3,056 m
DAY 5
Thimpu: Drive to Thimphu. Visit the Memorial Chorten, Buddha Point, Folk Heritage Museum, National Library, and the School of Traditional Arts and Crafts. If there's time, see Bhutan's national animal the takin at the Motithang Takin Reserve.
Driving time: 3 hrs
Overnight: Thimphu
Altitude: 2,320 m
DAY 6
Punakha: Travel from Thimpu via the Dochu La Pass (3,140m) to Punakha. Visit the temple of fertility at Chimi Lhakhang and then Punakha Dzong.
Driving time: 2 hrs
Overnight: Punakha
Altitude: 1,242 m
DAY 7
Paro: Return to Paro for sightseeing and shopping. Visit the National Museum.
Driving time: 3 hrs
Overnight: Paro
Altitude: 2,200 m
DAY 8
Paro: Tiger's Nest excursion - take a day hike to the most famous and iconic sight in Bhutan, the Tiger's Nest Monastery that clings to the cliffs above Paro.
Overnight: Paro
Altitude: 2,200 m
Day 9
Depart Paro
Other trips you may be interested in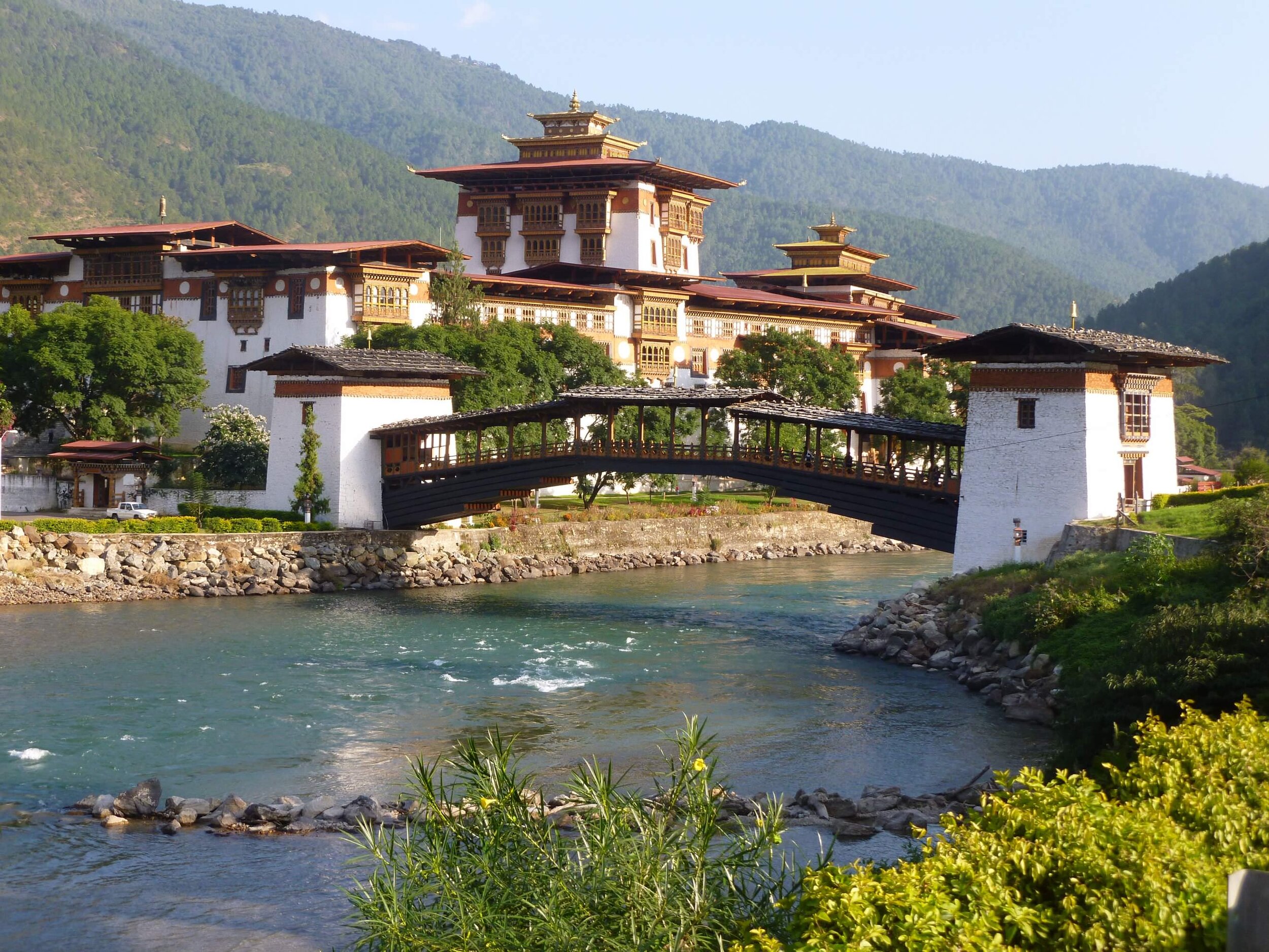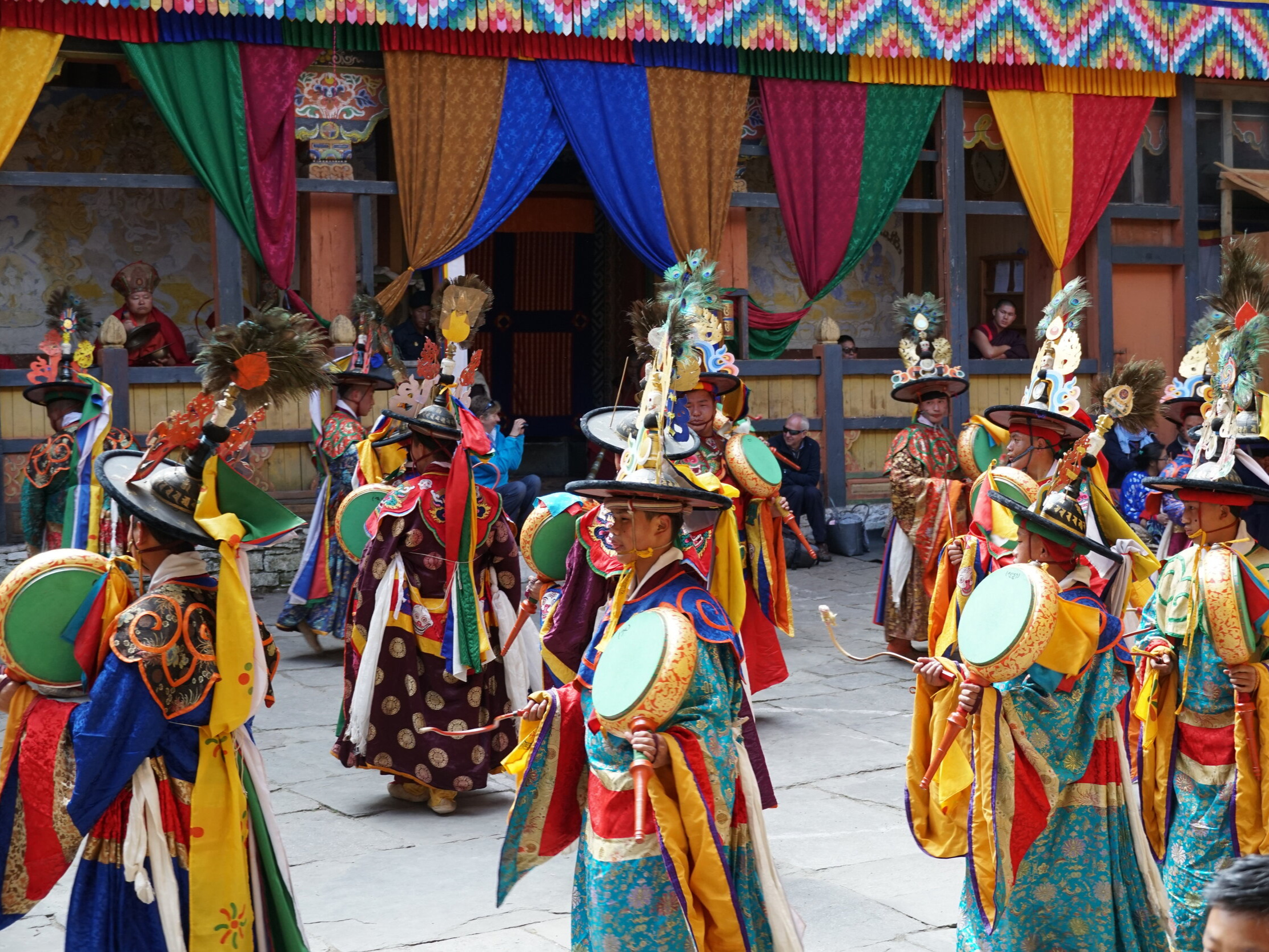 Bhutan Festival Experience