Spirit of Bhutan
Experience our best-selling tour!
Ideal tour for first-time visitors to Bhutan who want to delve into the country's unique and authentic character
Experience the best of Western Bhutan at a leisurely pace on the 8-night Spirit of Bhutan journey, our most popular, best-selling tour. Soak up the rich culture and stunning scenery, visit Bhutan's charming small cities, traverse high mountain passes from the comfort of your vehicle, and explore ancient Buddhist temples and monasteries. End with an unforgettable day hike to the unmissable, iconic Tiger's Nest Monastery, perched on the edge of a rugged cliff.
Spend your first night in the beautiful Paro Valley, waking up to breathtaking mountain views. Travel over the stunning Dochu La Pass. Spend a night near Punakha, where the Kings of Bhutan have traditionally been crowned. Visit Thimpu, one of the world's smallest capital cities, and the only one in the world without traffic lights! Travel over the Cheli La Pass, one of the highest in Bhutan, and down into the lush hidden valley of Haa, where a rustic and spiritual village awaits you. Before leaving Bhutan, climb to the iconic Tiger's Nest Monastery, high on a cliff overlooking a stunning valley.
On the Spirit of Bhutan tour you will see and experience several of Western Bhutan's greatest natural and cultural wonders, and enjoy the Bhutan vacation of a lifetime.
US$2,845*
8 NIGHT tour
DEPARTS: paro, bhutan
Availability: All year - choose your own dates
Minimum group size: 1 (subject to surcharges)
* Price based on twin-share accommodation. Single-room supplement available for US$45 per night, subject to availability. Please note that groups of two people will also need to pay a two-person supplement.
Find out approximate trip price in your own currency here.
TRIP EXCLUSIONS
International airfare to Bhutan. (This can be arranged for you. Please contact us for details)

Stopover hotel if needed

Comprehensive travel insurance. Click here for an insurance quote

Additional activities (e.g. massage, hot stone bath)

Alcoholic or soft drinks

Laundry

Tips for guide or driver
Trip Inclusions
Transport by private mini bus

All meals, mineral water, tea and coffee

8-nights handpicked hotel accommodation

All entrance fees at monasteries and museums

Bhutan visa, Bhutan government tourism royalties and local taxes

English-speaking Bhutanese guide
Trip Overview
Beyond The Clouds' Spirit of Bhutan tour is our best-selling trip, and it's easy to see why. Travellers get to experience many of Bhutan's greatest sights and activities, so it's a perfect choice if you're looking for a thorough overview that includes a lot of variety. Enjoy an unforgettable Bhutan vacation.
ITINERARY
DAY 1
Arrive in Paro, Bhutan: Your journey begins in the beautiful Paro Valley, where you'll stay in a charming Bhutanese-style hotel located on the edge of a forest. You will be met at the airport by your guide. Visit the charming town centre of Paro and the famous wooden Nyamai Zam Bridge. Visit the 7th century Kyichu Lhakhang temple, one of the oldest and most sacred shrines in Bhutan in the afternoon.
Overnight: Paro
Altitude: 2,200 m
DAY 2
Paro to Punakha: Wake up to breathtaking views of Himalayan peaks in your rustic villa. Drive via the Dochu La Pass (3,140 m) to the Punakha Valley. Visit the Temple of Fertility at Chimi Lhakhang and the beautiful Punakha dzong.
Driving time: 2 hrs
Overnight: Punakha
Altitude: 1,242 m
DAY 3
Thimphu: In the morning travel to Thimphu, the charming little capital of Bhutan. Visit the School of Traditional Arts and Crafts, the best place to see traditional arts being created and the colourful Textile Museum.
Driving time: 3 hrs
Overnight: Thimphu
Altitude: 2,320 m
DAY 4
Thimpu: Sight-seeing in Thimpu includes a visit to the Great Buddha Dordenma, an immense golden Buddha statue housing a monastery. Explore the Folk Heritage Museum displaying traditional Bhutanese life and see Bhutan's unique national animal, the Takin, at the Takin reserve.
Overnight: Thimphu
Altitude: 2,320 m
DAY 5
Haa: Cross the Cheli La Pass (3,810 metres) to the picturesque Haa Valley. This valley remains one of the least-visited areas in the country and retains the air of an unspoiled, primeval forest. In the afternoon explore this serene landscape, its temples and farmhouses and visit the 7th century Lhakhang Karpo (White Temple).
Driving time: 2 hrs
Overnight: Haa
Altitude: 1,242 m
DAY 6
Haa: The wooded hills of Haa provides an ideal location for hiking. Enjoy a hike of your choice through the remote forested valley dotted with quaint villages.
Overnight: Haa
Altitude: 1,242 m
DAY 7
Paro: Return to Paro and visit the Dzong and the National Museum.
Driving time: 2.5 hrs
Overnight: Paro
Altitude: 2,200 m
DAY 8
Paro: Tiger's Nest excursion. An unforgettable hike to the Taktshang Gomba (Tiger's Nest Monastery). The hike is 3-4 hours, and reaches 3,120 metres altitude. The monastery clings to the side of a steep cliff 300 meters above the Paro Valley. The trek to Tiger's Nest is spectacular and not quite as hard as you may expect.
Overnight: Paro
Altitude: 2,200 m
DAY 9
Depart Paro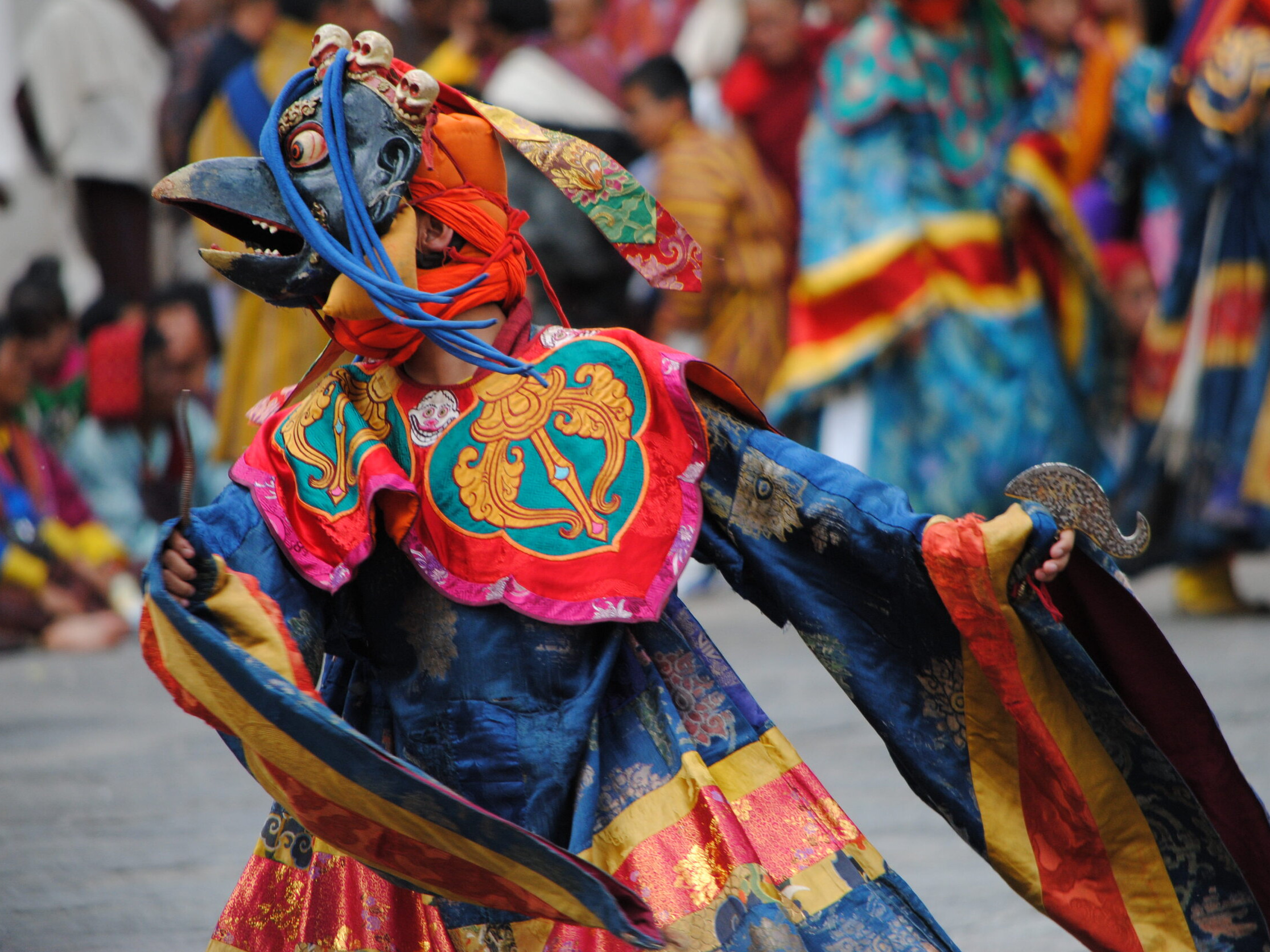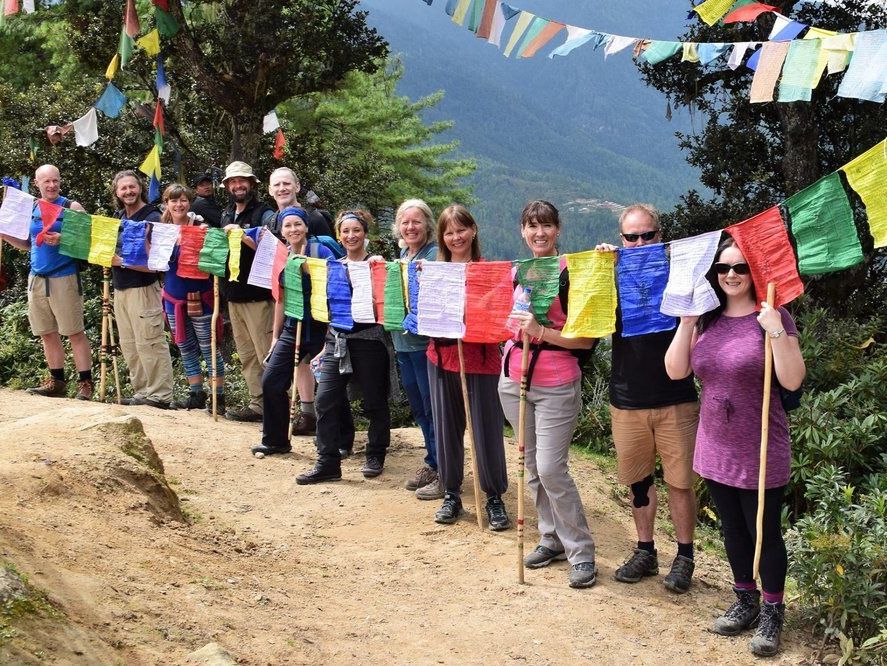 Western Bhutan Walking Holiday